---
GAŁCZYNSKI
---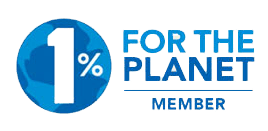 "Jakub Galczynski is a motivated self-starter with a hybrid capacity for both creativity and production. He works hard, has a strong 'design sense', and is good at brainstorming and thinking innovatively.

A good friend who has been quite influential for me over the past several years and counting, Jakub has contributed to my interests in architectural / design discussions, to name a few. Jakub is trustworthy and I gladly recommend him."
– Jay Stevens
---
Core Values
People │ Planet │ Culture
Developing buildings that last is a sensitive subject for those who cherish the natural environment. Using design as a medium, Galczynski believes that we can promote social justice, be ecologically responsive, and preserve the cultural integrity of place.
Introduction
Jakub Galczynski is a Polish-American Designer living in Ketchum, Idaho. Notable accomplishments include the 2019 McLaughlin Research Grant and receiving the M.Arch 20′ Class – Tau Sigma Delta Medal, of highest Academic Distinction.
Upon graduation, he focused his efforts on Designing and Managing the Snow King Mountain Observatory in Jackson, Wyoming. Started in 2015, Galczynski is Co-Founder of this astronomy observatory project with Astronomer Dr.Samuel Singer. After years of project logistics, the project began construction in 2021. As the lead designer, drafting all construction documents, and project manager of the project this has become his focus. The design role consists of building, interiors, and exhibit curation. The Snow King Mountain Observatory is slated to be the first public astronomy observatory at the top of a Moutain Ski Resort in the US.
Galczynski has roughly 10 years of experience working in the design field. He has invested himself in modern forms of architecture that speak to local landscapes, heritage and traditions. Responding to environmental studies, Galczynski has a biophilic design approach that focuses on the relationship between humans and nature. He implements extensive knowledge in both building performance and aesthetic composition, to form simple yet impactful design solutions.
He enjoys working very closely with clients, to understand their many interests and life style. The client relationship is similar to that of a trusted friendship, in which the two embark on a journey together. Good project communication is casual, frequent, and always transparent. Each project concept is designed as a one-off, pursuing an exciting identity for both Client and the Designer involved.
---
Academic
2020 │ Master of Architecture (M.Arch) w/ Distinction . Montana State University – Bozeman, MT
2015 │ Bachelors of Arts, Environmental Design (BA) . Montana State University – Bozeman, MT
---
Certification
2013 │ LEED Green Associate . USGBC
2013 │ Certified Green Professional . NAHB
---
Association
2021 – Present │ Historic Preservation Commissioner . City of Ketchum . More Info
2018 – 2019 │ Board Director . Bozeman Sculpture Park . More Info
2014 – 2015 │ LEED Coordinator for Affordable Housing . Teton Habitat for Humanity . More Info
2012 – 2013 │ Event Developer . TEDxBozeman . More Info
---
Awards & Acknowledgment
2023 │ Lecture
National Association form Interpretation (NAI) Title : Interpretation of Enviornmental Justice
2023 │ Magazine
Jackson Hole Explorer . 'What's New in Jackson?' p.26 More Info
2023 │ Magazine Full Article
Big Sky Journal . Title : The Snow King Observatory and Planetarium . More Info
2020 │ Award
Recipient of Tau Sigma Delta Medal . More Info
2019 │ Exhibit & Presentation
Architecture Photography Exhibit, Title : Mixed Resolution. Dean Gallery . Bozeman, MT
2019 │ Exhibit & Presentation
Selected for Graduate Research Celebration . Bozeman , MT p.16 More Info
2019 │ Award
Recipient of McLaughlin Grant . More Info